Inner Space Holistic Services™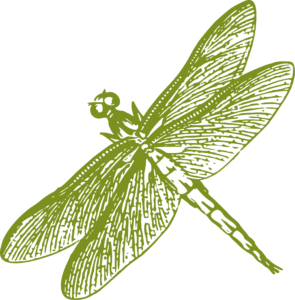 Inner Space Holistic Services is an on-line Holistic Care directory and is a collective group of Independent Practitioners. Inner Space is a connection for you to the Holistic community in Winnipeg, MB/Red Lake, Ont. and beyond.
Our goal is to make a difference in the lives of others by sharing our  life experiences,  knowledge about holistic options, and connecting you to a community of extraordinary alternative thinkers and services.
Our aim is to open a door for you to achieve personal excellence, deeper levels of health and wellness, an inner state of serenity, harmony, balance, and hope for the future.
---
Alison James, BA (Psych)
Reiki Master |  Inner Space Holistic Services™, Owner
B.A. University of Manitoba, majoring in Psychology with a minor in Sociology.
I am a certified Professional Member of the International Centre for Reiki Training, Reiki Membership Association.
A certified Master Practitioner in Reiki I&II®, ART/Master®, Usui Holy Fire lll®, & Karuna®,  by William Rand @ https://www.reiki.org/
ICRT Usui Shiki Ryoho Reiki I&II, ART/Master®, Registered Karuna® Reiki Master, and Lightarian™ Reiki Master Practitioner (levels 1 -6)  by Karen Lee Edwards.
I have participated and am trained in NLP, Timeline™ therapy and  hypnotherapy by John Tozeland B.S.W. @ https://www.trance-action.com/bio 
Matrix Energetics Fundamentals certified by Dr. Richard Bartlett D.C, N.D., Developer of Matrix Energetics @ https://www.matrixenergetics.com/
Access Consciousness Foundations, Level 1 & 2, and a Bars Facilitator
certified by Dr C Krisp, Access Consciousness™
Nonviolent Crisis Intervention certified by Doug Lockhart, Senior Program Coordinator, Independent Living Resource Centre and numerous other trainings over my years of personal and professional growth and self-discovery.
I bring compassion, humour, acceptance and an abundance of knowledge through experience to my practice. I have overcome many challenges in my personal life and live the philosophy that inner knowledge is the empowering force to personal well-being and a balanced life.
Life may present us with difficult experiences which often leave us feeling confused and in pain in our bodies, mind, and spirit. Through understanding(awareness) and integrating the lessons from these challenges, one begins to experience a fundamental internal shift to a state of balance, harmony, personal acceptance, inner love and appreciation of one's self.
That shift in energy creates a deep and resounding change in the whole being that affects all aspects of one's life. Inevitably, that balanced energy touches our significant relationships, family, friends, work and play.
I welcome you and am honoured to work with and support you on your personal journey of self-discovery and wellness.
The stories told by all great Sages suggest that through the act of changing a part, you change the whole. Be the change.
Confidentiality is guaranteed.
Client Feedback:
"Alison's work is grounded in a deep compassion and empathy for the human condition. She has a passionate drive to bring healing to those in need and an ongoing curiosity in the myriad paths to health."
"She also has a belief in her clients' ability to heal themselves, and she acts as a gentle guide to those inner places of strength within each person.  Alison both meets a client where they currently are in healing and inspires them to imagine and create their best, healthiest selves"
                        —   N. Mehta
Musician, Singer Songwriter,
Author, 'Away But Never Gone'
January, 2020
Please contact Alison for further details on rates and services.   
---
One Planet One People™. "We are Spiritual Beings having a Physical experience."